Morning Glories! I'm so excited to tell you guys about a wonderful tour of homes coming up next week, Finding Fall Home Tours!  16 bloggers will open up their homes and let us in! I don't know about you, but I'm so inspired by see the way other people express themselves in their homes! And there's no better time for inspiration than right now when we're just stepping into glorious fall!
Here's a list of all the homes we'll get to see…(and my house is on there too!)
Monday
 Start out with Laura at Finding Home and then we move on to the lovely ladies Jeanne Oliver and Jennifer Rizzo.
Tuesday
 Hooked on Houses, Thistlewood Farms and Jones Design Company
Wednesday
 Shabby Creek Cottage, Four Generations One Roof, The Old Painted Cottage and The Graphics Fairy
Thursday
 My Sweet Savannah, At the Picket Fence (where you get to see two houses including Heather's new home) and The Yellow Cape Cod.
Friday
 The Handmade Home, All Things Heart & Home and In My Own Style.
 And there is one final stop – Better Homes and Gardens!
That is right, BHG.com is pairing up with us to share some of their favorite fall decorating ideas!  Does it get any better than that?
Isn't that fun!!!? I'll be Instagraming a little of my prep for the party with some of the other bloggers, you can find the pics under the hashtag: #FINDINGFALL – in case you want to check in
***
With the Home Tour in mind, I bought my pumpkins early
And today I did a quick video on making pumpkins shine! Because when you buy your pumpkins in early September and you want them to last until at least November 1st you pretend you want them to shine, when really you're just looking for a way to keep those suckers from caving in on themselves! I tried a couple of things that I'll  tell you about in the video and I'll let you know if they work!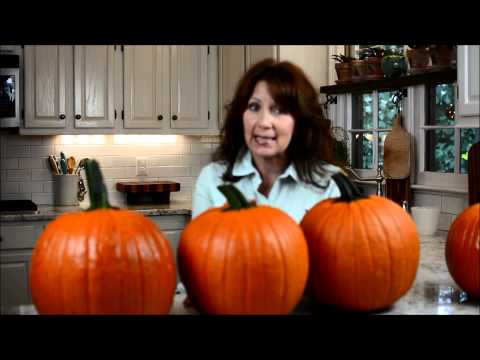 Sending love my friends
xo