Can you believe it's Easter week!? So much to be thankful for as the seasons change…are you making any plans for Easter lunch? If so, you might like this:
Sorry about the poor quality photo! I took this before my camera upgrades!
And now for the features! Kerryanne from Shabby Art Boutique picked some of her favorites…
Kerryanne - Shabby Art Boutique - Facebook - Pinterest - Instagram - Twitter
 Thank you to everyone for the most amazing and inspiring link-ups this week.
It's always incredibly hard to choose just a few features, but now that we are celebrating Easter, I thought it appropriate to take a last look at the offerings of this beautiful season.
Mical from Birds at the Top made her own polymer clay Robin eggs and I love how she transformed these inexpensive frames with nests and eggs.
 Elizabeth used her painted eggs in a lovely nest wreath she made for her front door at The Porcelain Rose
 Over at 2 Perfection Décor , Lisa has a gorgeous mantel of Easter décor. Every piece is lovely, but I particularly like this birch bark bunny. Pop over and see all the other natural elements Lisa used in her Easter mantel vignette.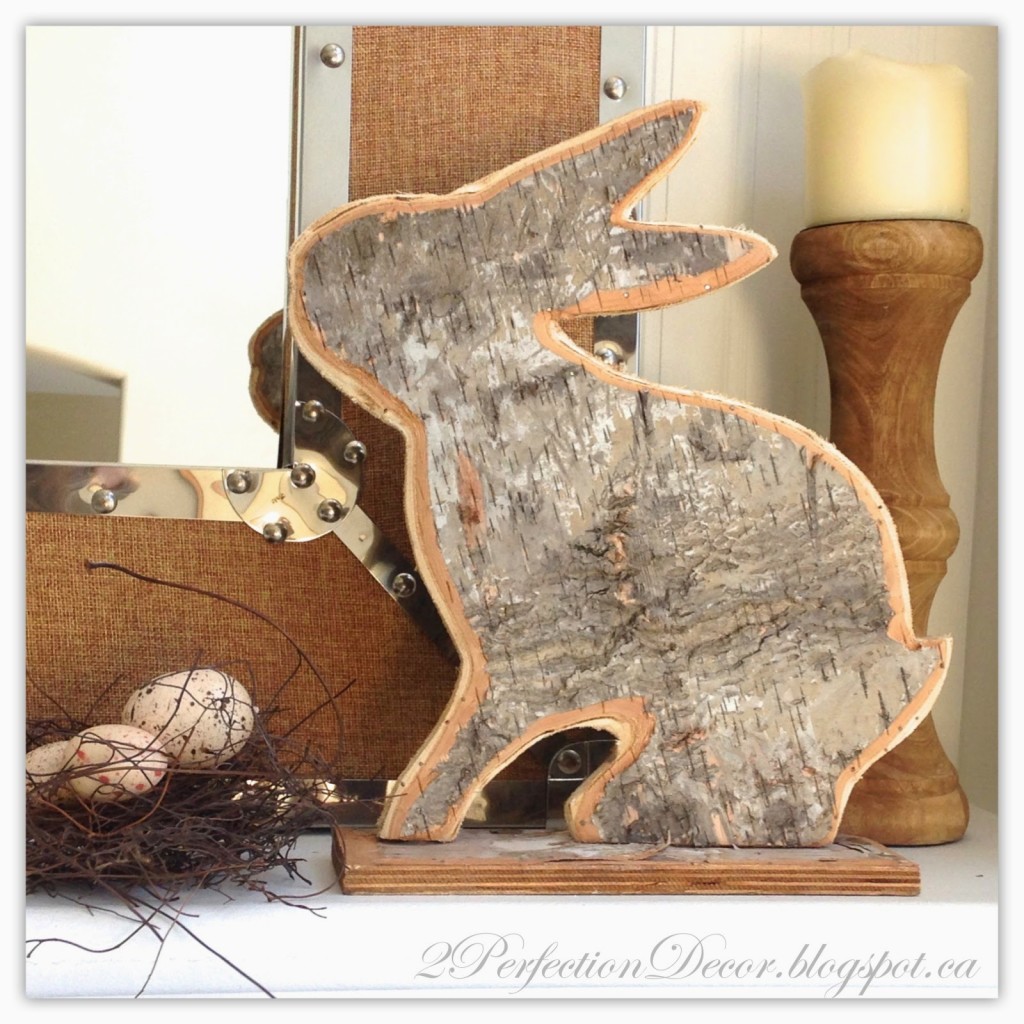 Easter is golden at Lovely Livings. LuAnn has given her Easter vignette such an elegant look with these glittery gold bunnies.
 Elaine provided beautiful words and images to inspire at
 I'll leave you today with a 'Shabbilicious Easter' treat from
Janet at Rosemary & Thyme.
In Janet's own words… "Playing with whisper soft hues of cream and peachy pink that speak tenderly to the heart and soul".