There's a cookie link party going on today over at Bake at 350! Cookies galore over there!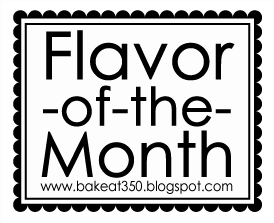 If you visit me here in this little corner of the blog-world, you k
now how much I adore Marshmallow Cream, or as The Husband calls it…Crack Cream.(Because it's addictive …like crack)
Anyhoo, I thought I might start a little something fun during the holidays…Marshmallow Monday's!
Doesn't that sound … yumalicious, for lack of a better word.
I'm starting really slow today. This recipe is from Southern Living and has only 3 tiny marshmallows per cookie. We're taking baby steps. I don't want to scare anyone off.
These are Mississippi Mud Cookies…and WOW! They are just scrumptious. A thin crispy layer and an almost fuggy inside…and th
en there's the toasted marshmallows on top! Good grief. Ya, may want to save this recipe for Christmas Eve cookies for Santa.
They are an "Editors Choice" in my Southern Living Cookbook, which means I'm not the only one singing their praises. And, Hallelujah! I AM singing their praises!
Mississippi Mud Cookies
* 1 cup semisweet chocolate chips
* 1/2 cup butter, soft
* 1 cup sugar
* 2 large eggs
* 1 teaspoon vanilla
* 1  1/2 cups all-purpose flour
* 1 teaspoon baking powder
* 1/2 teaspoon salt
* 1 cup chopped pecans

* 1/2 cup milk chocolate chips
* 3 mini marshmallows per cookie!
Microwave semisweet chips until smooth, stirring every 30 seconds (app. 1 minute)
Beat butter and sugar until creamy; add eggs beating after each one until blended.  Beat in melted chocolate and vanilla.
Combine flour, baking powder, and salt; gradually add to chocolate mixture, beating until well blended. Stir in chopped pecans and milk chocolate chips.
Drop by heaping tablespoonfuls onto parchment paper lined baking sheets. Press 3 marshmallows into each portion of dough.
Bake at 350* for 10-12 minutes or until they are set. Remove to cool on rack.  (app. 3 dozen)

You will love these cookies!
Today I'm linking to 3 GREAT foodie-blog-parties… Tasty Tuesday over at Balancing Beauty and Bedlam ~ Tempt my Tummy Tuesday over at Blessed with Grace ~ and lastly Tuesday at the Table at All The Small Stuff~ You'll find links to a hundred recipes or more with these delightful blogs!