We've almost finished our rustic chic den makeover. In case you want to know, I'll source everything at the end of the post! This project took a long time because I had to pick out furniture and rugs. Those decisions tend to take me a while…
We replaced the tables, the sofas, and all of the chairs. You may remember that our other furniture was a bit darker…
I really love the comfort of a sectional and this one and two of the chairs are foam and feathers which ups the comfort level…
Mike made the sofa table, I talked about it HERE…
He also made this pretty coffee table…

We measured it to fit snug into the sectional. It's big enough to do puzzles and play games…

Also, this rug!  I wanted to add a bit of terracotta to the room so I used the rugs to give me a jump start. Also, I decided to layer the rug over a larger sisal rug…
The runner in front of the sofa table is my favorite…
In the photos above you can't really see the details of the two fireside chairs but the shape is inviting and they have a gray pinstripe…
Under the stairs, I added a gray bench which Reba-the-Cat loves…
She pretty much runs the house, we're just glad she lets us live here!

It's almost done, next year we plan to replace the two fans with light fixtures similar to this one: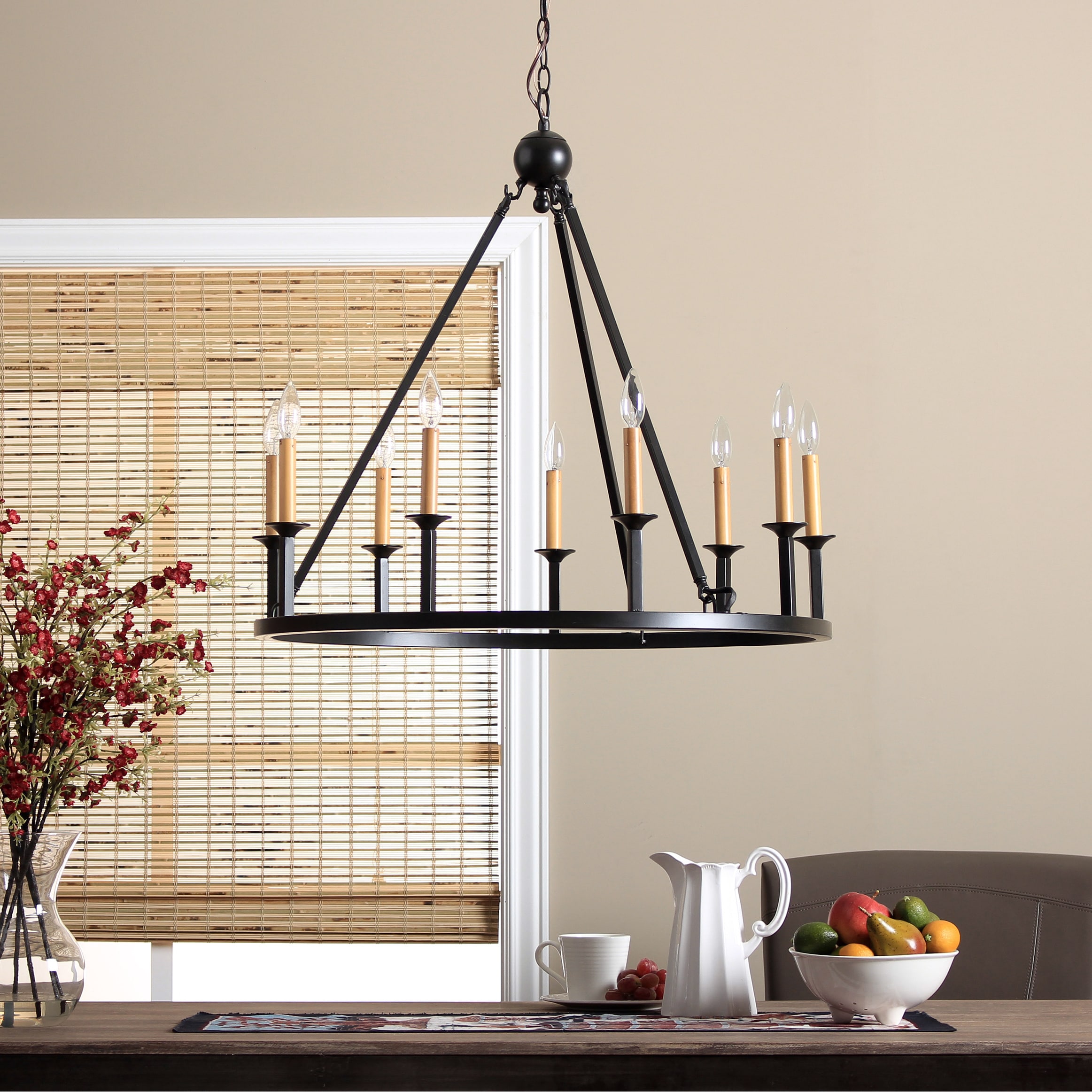 This project overall was a lot of fun.
(We just started a new project in our basement level, moving Mike's woodshop and my little studio. I'm excited because I get a screen porch in my new space 🙂 You know I love a screen porch!)
Until next time…
Sources:
(may contain affiliate links)
Sofa and Chairs- Bassett Furniture Store
Trunk Table- Pier One HERE
Large Rug- Wayfair HERE
Runner- Wayfair HERE
Bench – Amazon HERE
Foyer Rug – Wayfair – Here
Sisal Rug (layered) – Wayfair Here
Lamps on Sofa Table – Target Here
Lamp on side table – Hobby Lobby HERE
Sofa Table, Coffee Table & Tree Stump Table – Mike!
Two Floor Lamps – I had these –